A production in Perth features a FFF polyamorous triad,
as noted by Nadine Walker at outinperth.com
...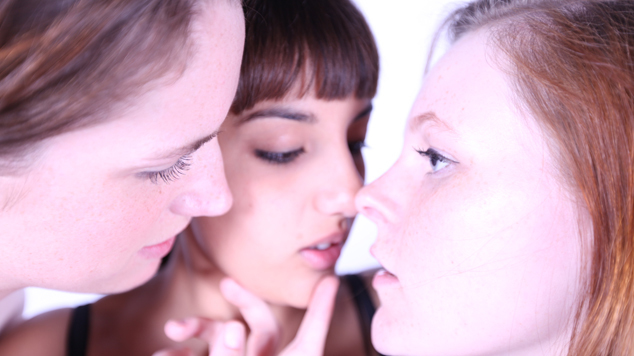 Imagine a consenting relationship between three people, now imagine them all being women. The Fringeworld production
Poly
offers an insight into what that would look like…
It seems three women in love makes for an interesting show.
I would think so.
Showing at the Moonhouse Tent just outside the Court Hotel, the previously sold out production attributes it success to a number of key aspects, actress Ann-Marie Biagioni explained:

'It's relatable to everybody, the context doesn't really matter, which is why I think we've drawn a really great crowd. People who are gay are coming to see it, to appreciate the fact that this is something not prominent here. There is not a lot of theatre about this kind of thing. I think places like this need that kind of stuff.'
I agree.
Poly will be showing at the Moonhouse Tent at Fringeworld from February 20 – 24. Grab your tickets at fringeworld.com.au
As the producers are finding out, poly people are everywhere. It is important to have some theatre and some media reflecting that reality. For some it is a something new to look at, but for many people it is life. They are polyamorous, always have been, and always will be.