This report by
Alison Flood
at
guardian.co.uk tells of
Chris Beckett winning the Arthur C. Clarke Award, the UK's top science fiction prize, for
Dark Eden
.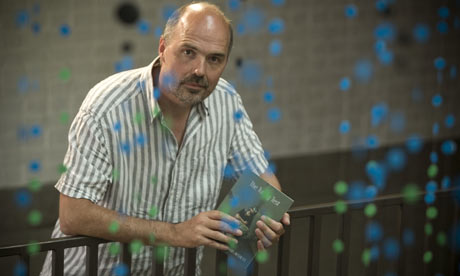 His winning novel, described in the Guardian's review as "both properly alien and properly probable", is set on the planet Eden, a faraway world with no natural light source. One hundred and sixty three years ago, its discoverers crash-landed on its surface, and Tommy and Angela's 532 descendents – the Family – are still waiting for the return of the fabled "Landing Veekle" to take them back to Earth.
Of interest to readers of this blog is that the colony is started by the consanguinamorous offspring of two stranded astronauts.
For something set on this planet that isn't sci-fi,
check out Diane Rinella's Love's Forbidden Flower.
Consanguinamorous relationships can make for compelling fiction. The media industry is catching on to that.